Lamium Album
White Nettle, Lamium

Available
in 2X-30X, 12C-30C, , Q from $6.50
Purchase options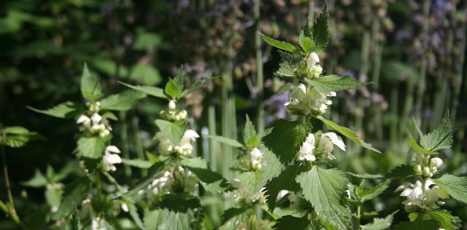 Homeopathic remedies are prescribed on the basis that in a tiny dilution like cures like, so while the very dilute homeopathic remedy may help, the raw product is often best avoided.
Below are the strongest indications of Lamium Album in traditional homeopathic usage, not reviewed by the FDA.
General
Has a special affinity for female and urinary organs. Headache, With backward and forward motion of head. Leucorrhoea and menses too early and scanty. Hemorrhoids; hard stool, with blood. Sensation in urethra as though a drop of water were flowing through it. Tearing in the extremities. Hemoptysis. Blisters on heel from slight rubbing. Ulcers on heel ( Cepa.)
Dose
Third potency.
≡ more ...