Lamium Album
White Nettle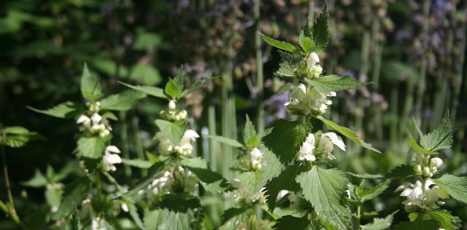 Below are the strongest indications of Lamium Album in traditional homeopathic usage, not reviewed by the FDA.
Has a special affinity for female and urinary organs. Headache, With backward and forward motion of head. Leucorrhoea and menses too early and scanty. Hemorrhoids; hard stool, with blood. Sensation in urethra as though a drop of water were flowing through it. Tearing in the extremities. Hemoptysis. Blisters on heel from slight rubbing. Ulcers on heel ( Cepa.)
Dose
Third potency.
Buy Lamium Album

Homeopathic remedies are prescribed on the basis that in a tiny dilution like cures like, so while the very dilute homeopathic remedy may help, the raw product is often best avoided.
Sources
Entries on a white background are from Boericke's Materia Medica. Entries on a green background are from a reversed Kent's repertory, with some alterations to modernise the language. Uses are based on traditional homeopathic practice and have not been reviewed by the FDA.