Taxus Baccata
Yew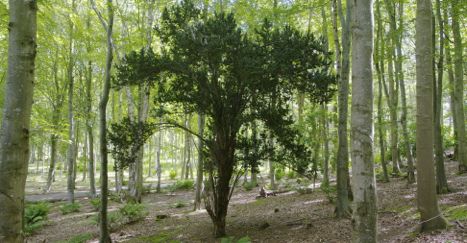 Below are the strongest indications of Taxus Baccata in traditional homeopathic usage, not reviewed by the FDA.
In pustular diseases of skin and night-sweats. Also in gout and chronic rheumatism.
Dose
Tincture, to third potency.
Face puffy and pale.
Pupils dilated
Supraorbital and temporal pain on right side, with lachrymation
After eating, cough
Feeling of pins and needles at pit of stomach, of Emptiness, must eat frequently (compare the confierae).
Nausea
Pain in pit of stomach and region of navel
Stomach; Saliva hot, acrid
Badly smelling night-sweats
Erysipelas.
Large, flat, itching pustules
Podagra
Buy Taxus Baccata

Homeopathic remedies are prescribed on the basis that in a tiny dilution like cures like, so while the very dilute homeopathic remedy may help, the raw product is often best avoided.
Sources
Entries on a white background are from Boericke's Materia Medica. Entries on a green background are from a reversed Kent's repertory, with some alterations to modernise the language. Uses are based on traditional homeopathic practice and have not been reviewed by the FDA.