Petroselinum
Parsley, Petroselinum Sativum, Petroselinum crispum



Available
in 2C-30C, 200C, 2X-30X, 200X, 1M-50M, CM from $6.50
Purchase options
HPUS indication of Petroselinum: Piles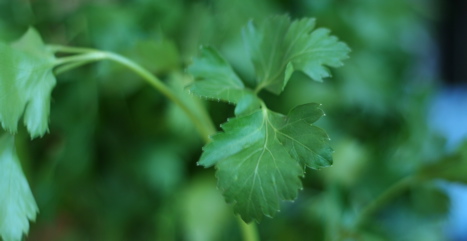 Homeopathic remedies are prescribed on the basis that in a tiny dilution like cures like, so while very dilute Petroselinum may help, unprocessed Petroselinum may be best avoided.
Below are the main rubriks (i.e strongest indications or symptoms) of Petroselinum in traditional homeopathic usage, not reviewed by the FDA.
▲ GENERAL
General
The urinary symptoms give the keynotes for this remedy. Piles with much itching.
Dose
First to third potency.
▲ EYES
Vision
Lost vision, blindness; night
▲ BACK AND NECK
Back
Bubbling sensation
Pain; aching; lumbar (lower half of back)
▲ ABDOMEN
Abdomen
Stomach; Thirsty and hungry, but desire fails on beginning to eat or drink.
Bladder; inflammation; cervix of bladder
urging to urinate (unhealthy desire); ineffectual
urging to urinate (unhealthy desire); painful; in children; child jumps up and down with pain, if cannot be gratified
urging to urinate (unhealthy desire); sudden
must hasten to urinate, or urine will escape
urging to urinate (unhealthy desire); violent
urination; dribbling (by drops); involuntary; after urinating
urination; painful or difficult urination; painful; dances around the room in agony
urination; frequent; during chill
Stomach; appetite; easily satisfied
sensation of movement in stomach; twitching
▲ RECTUM, ANUS, STOOL
Rectum
Itching; like insects crawling on skin in anus; perineum (between rectum and genitals)
Stool
Clay-coloured (see light-coloured)
▲ GENITALS ETC
Urine
Burning (includes hot)
Copious
Milky
Urinary organs
Urinary Organs.
Burning, tingling, from perineum throughout whole urethra; Sudden urging to urinate; frequent, voluptuous tickling in fossa navicularis. Gonorrhoea; Sudden, irresistible desire to urinate; intense biting, itching, deep in urethra; milky discharge.
Urethra
Male; erections; painful (see urethra)
Urethra (urinary part of genitals); passage stuck together; uneasiness
painful during erection
crawling
while urinating
at back of vagina
discharge; strong and sharp (acrid)
discharge; albuminous (white, thick)
discharge; clear
discharge; colourless
discharge; sharp mucous or pus
discharge; gonorrhoea
chronic
discharge; milky
after urinating
discharge; mucous
discharge; profuse
discharge; transparent
discharge; white
chronic; after urinating
discharge; yellow
inflammation
itching
with gonorrhoea
at back of vagina
at back of vagina; erotic
pain; gnawing, biting; after urination
pain; gnawing, biting; at front
pain; gnawing, biting; at back of vagina
pain; gnawing, biting; passage; morning
pain; gnawing, biting; passage; evening
pain; gnawing, biting; at back
pain; burning; during urination
pain; burning; at back of vagina
during urination
pain; cutting; after urinating
pain; cutting; at back of vagina, after urinating
pain; pulling
at back of vagina
pain; pressing
pain; stitching, sudden, sharp; at back of vagina
closing
tingling
while urinating
Male
Male; pain; penis; root
thick emission from penis
▲ EXTREMITIES, LIMBS
Extremities, limbs
Bubbling sensation; upper arm
▲ GENERALITIES
Generalities
Pain; gnawing, biting