Rosmarinus Officinalis
Rosmarinus Rosm-o.


Available
in 2X-30X, 2C-30C, 200C, Q from $6.50
Purchase options
HPUS indication of Rosmarinus Officinalis: Weak memory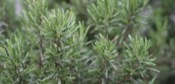 Below are the main rubriks (i.e strongest indications or symptoms) of Rosmarinus Officinalis in traditional homeopathic usage, not reviewed by the FDA.
≡ Reviews:

★ ★ ★ ★ ★

(1)
▲ GENERAL
General
Menses too early; violent pains followed by uterine hemorrhage. Head heavy, DROWSY. Chilly with icy coldness of lower extremities without thirst, followed by heat. Memory deficient.
≡ more ...