Usnea Barbata
Tree-moss, Usnea barbata, lichen, Usnea barbata lichen Usnea.


Available
in 8C-30C, 200C, 2X-30X, 1M-10M, Q from $6.50
Purchase options
HPUS indication of Usnea Barbata: Headache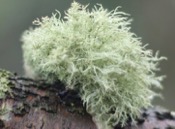 Below are the main rubriks (i.e strongest indications or symptoms) of Usnea Barbata in traditional homeopathic usage, not reviewed by the FDA.
▲ GENERAL
General
Is a remedy in some forms of congestive headache; sunstroke.
Dose
Tincture, drop doses.
≡ show all authors ...
▲ HEAD
Head
Bursting feeling, As if temples would burst, or the eyes burst out of the sockets
Throbbing carotids.
≡ more ...