Crataegus Oxyacantha
Hawthorn

Available
in 4X-30X, 2C-30C, 200C, 1M-10M, Q from $6.50
Purchase options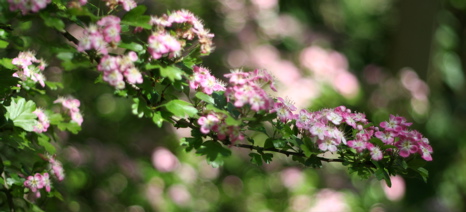 Homeopathic remedies are prescribed on the basis that in a tiny dilution like cures like, so while very dilute Crataegus Oxyacantha may help, unprocessed Crataegus Oxyacantha may be best avoided.
Below are the main rubriks (i.e strongest indications or symptoms) of Crataegus Oxyacantha in traditional homeopathic usage, not reviewed by the FDA.
▲ GENERAL
General
Weak and exhausted; suddenly
Cardio-haemorrhagic or lithaemic cases (Lycopus Virginicus Lycps)
Irritable
Despairing
Cough, with albuminous expectoration
WEAK HEART MUSCLES [right]; with oppression, stitches or insomnia Cardiac dyspnoea
Myocarditis
Incompetent valves
Cardiac dilatation
Angina pectoris
Pain under left scapula
Dropsies
Pulse rapid, irregular and small
Burning, smarting eruption in back of neck, axillae and chin; worse heat and sweating; better washing
Sweaty palms
Region
HEART
Nerves
≡ show all authors ...
▲ RELATIONSHIPS
Related
Related Apocy
Strop